Cape Cod Weddings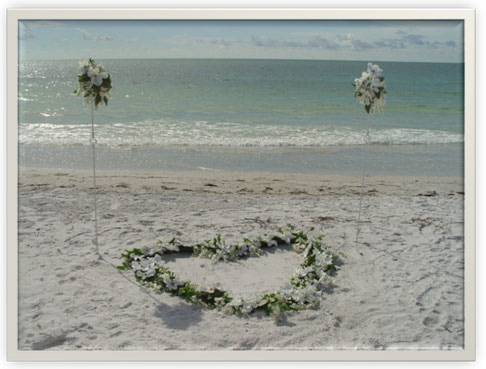 Can you imagine celebrating your wedding day in one of America's most romantic and picturesque coastal destinations? Cape Cod weddings are the ideal answer.


Destination weddings are becoming more and more popular as engaged couples like to celebrate their love in a place that is special to them. Maybe they met on the Cape or maybe they just love to vacation here every year.


A shared passion and an beautiful surrounding is what makes Cape Cod Weddings so special.


Some couples want to deviate from a traditional wedding and instead have a unique ceremony like a Cape Cod beach wedding.


Many same-sex couples are taking advantage of the fact that Massachusetts legalized same-sex marriage not too long ago.


Cape Cod now enjoys the added revenue these weddings bring. Many companies even specialize in same-sex marriage ceremonies which is a fast growing niche.


If you and your partner are thinking about getting married, here is a great site on Cape Cod gay weddings.


Along with planning your perfect day, there are legal issues that still apply to gay weddings. They are after all, legally binding commitments and should be treated with the severity they deserve.


If you have questions about legal issues, here is a great PDF about
Massachusetts gay marriage legalities.




Whether your marriage is gay or straight, one large concern that many have when it comes to a destination style of wedding is that they will need to determine how, who, what and where to do with guests from the family that want to come down and spend time with you.



Luckily for you, having a wedding on Cape Cod makes it an easy drive from any location in the Northeast, and the Cape offers a variety of activities sure to please every guest at your wedding. From simple get-togethers to tented extravaganzas, you can plan any type of wedding you can dream up.



CAPE COD CLERKS OFFICES
The two individuals desiring to wed on Cape Cod, should visit any town clerk's office and complete a Notice of Intention of Marriage form and wait the three-day waiting period.


After that time, return to the town hall where the process was initiated, and collect the actual marriage license.


The couple must have the wedding ceremony officiated, signed by the officiant and filed in order to consummate the marriage.


Here are a few of the town clerks offices and phone numbers for more info:


BarnstableTown Clerk: 367 Main StreetHyannis, Cape Cod, MA 02601(508) 862-4044(508) 775-3344 Fax

Provincetown Town Hall: 260 Commercial StreetProvincetown, Massachusetts 02657 (508) 487-7013 ext. 528 voice(508) 487-9560 fax

Sandwich Clerks Office: 145 Main Street Sandwich, MA 02563Phone: (508) 888-0340Fax: (508) 888-2497

Chatham Town Hall: 549 Main StreetChatham, MA 02633(508) 945-5101FAX: (508) 945-3550

Eastham Town Hall: 2500 State HighwayEastham, MA 02642(508) 240-5900Fax: (508) 240-5918



Return to Romantic Getaways Cape Cod from Cape Cod Weddings

Return To Cape Cod Insider Home