Cape Cod Golf Courses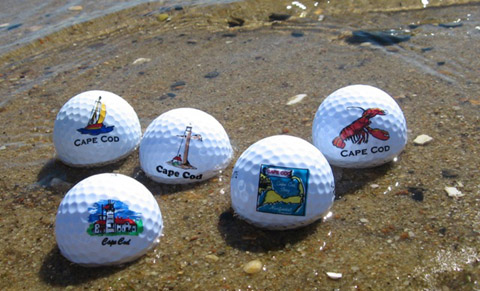 Cape Cod golf courses are for serious golfers. Winter and spring golfers visiting Cape Cod can take advantage of the temperate climate and play a round or two.


Cape Cod is blessed with temperatures at least ten degrees warmer than the mainland (January's average temperature is 37° F).


Cape Cod golf courses are ranked in Golf Digest's top ten U.S. golf destinations. The Cape is home to 27 public and 15 private golf courses -- the country's fourth highest per capita.


With so many Cape Cod golf courses to choose from, wait times are practically non-existent.


UPPER CAPE COD GOLF COURSES
BOURNE/POCASSET

Brookside Golf Club
1 Brigadoon Road, Bourne
508-743-4653
TYPE: Public
HOLES: 18



Pocasset Golf Club
Country Road, Pocasset
508-563-7171
TYPE: Private
HOLES: 18



FALMOUTH/HATCHVILLE

Ballymeade Country Club
125 Falmouth Woods Rd., Falmouth
508-540-4005
TYPE: Public
HOLES: 18



Cape Cod Country Club
48 Theatre Drive, Hatchville
508-563-9842
TYPE: Public
HOLES: 18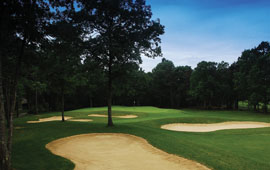 Falmouth Country Club
630 Carriage Shop Road, Falmouth
508-548-3211
TYPE: Public
HOLES: 27



Woodbriar Golf Course
Gifford Street, Falmouth
508-495-5500
TYPE: Public
HOLES: 9



Paul Harney's Golf Course
Route 151, Hatchville
508-563-3454
TYPE: Public
HOLES: 18



MASHPEE

New Seabury
Rock Landing Road, Mashpee
508-539-8322
TYPE: Public
HOLES: 36



Quashnet Valley Country Club
309 Old Barnstable Road, Mashpee
508-477-4412
TYPE: Public
HOLES: 18



Willowbend Club
Quinaquisset Avenue, Mashpee
508-539-5600
TYPE: Private
HOLES: 27



SANDWICH

Holly Ridge Golf Course
121 Country Club Road, Sandwich
508-428-5577
TYPE: Public
HOLES: 18



Sandwich Hollows Golf Club
Quaker Meeting House Road, Sandwich
508-888-3384
TYPE: Public
HOLES: 18



The Ridge Club
Chase Road, Sandwich
508-428-6800
TYPE: Public
HOLES: 18



WOODS HOLE

Woods Hole Golf Club
Quisset Road, Woods Hole
508-548-2932
TYPE: Private
HOLES: 18



MID CAPE COD GOLF COURSES
BARNSTABLE

Cummaquid Golf Club
Cummaquid Heights, Barnstable
508-362-2022
TYPE: Public
HOLES: 18



COTUIT

Cotuit Highground Country Club
Crockers Neck Road, Cotuit
508-428-9863
TYPE: Public
HOLES: 9



DENNIS

Dennis Highlands Golf Course
825 Old Bass River Rd., Dennis
508-385-8347
TYPE: Public
HOLES: 18



Dennis Pines Golf Course
1045 Route 134, Dennis
508-385-8347
TYPE: Public
HOLES: 18



Hyannis Golf Club
Route 132, Hyannis
508-362-2606
TYPE: Public
HOLES: 18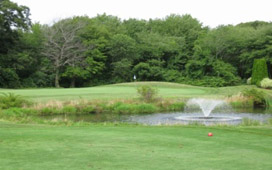 Twin Brooks Golf Course
35 Scudder Ave, Hyannisport
508-775-7775
TYPE: Public
HOLES: 18



Hyannisport Club
Irving Avenue, Hyannisport
508-775-2978
TYPE: Private
HOLES: 18



MARSTON MILLS

Olde Barnstable Fairgrounds Course
1460 Route 149, Marston Mills
508-420-1141
TYPE: Public
HOLES: 18



OSTERVILLE

Oyster Harbors Golf Club
West Bay Road, Osterville
508-428-6666
TYPE: Private
HOLES: 18



Wianno Golf Club
Parker Road, Osterville
508-428-9840
TYPE: Private
HOLES: 18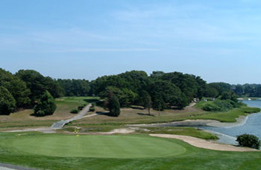 YARMOUTH

Bass River Golf
62 Highbank Road, Yarmouth
508-398-9079
TYPE: Public
HOLES: 18



Bayberry Hills Golf Course
West Yarmouth Road, Yarmouth
508-394-5597
TYPE: Public
HOLES: 18



Blue Rock Golf Course
Todd Road off Highbank Road, Yarmouth
508-398-9295
TYPE: Public
HOLES: 18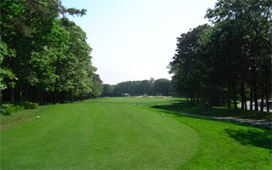 The Club at Yarmouthport
64 Kings Circuit, Yarmouth
508-362-5200
TYPE: Semi-Public
HOLES: 18







LOWER CAPE COD GOLF COURSES
BREWSTER

Cape Cod National Golf Club
Route 39, Brewster
508-255-1314
TYPE: Private
HOLES: 18

Captain's Golf Course
1000 Freeman's Way, Brewster
508-896-5100
TYPE: Public
HOLES: 36



Ocean Edge Golf Club
832 Villages Drive,Brewster
774-323-6200
TYPE: Private
HOLES: 18


CHATHAM

Chatham Seaside Links
Seaview Avenue, Chatham
508-945-4774
TYPE: Public
HOLES: 9

Eastward Ho! Country Club
Fox Hill Road, Chatham
508-945-0620
TYPE: Private
HOLES: 18



HARWICH

Cranberry Valley Golf Course
183 Oak St., Harwich
508-430-7560
TYPE: Public
HOLES: 18



Harwich Port Golf Course
South & Forest, Harwich
508-432-0250
TYPE: Public
HOLES: 9



OUTER CAPE COD GOLF COURSES

TRURO

Highland Golf Links
Highland Light Road, Truro
508-487-9201
TYPE: Public
HOLES: 9



WELLFLEET

Chequessett Yacht and Country Club
Chequessett Neck Road, Wellfleet
508-349-3704
TYPE: Semi-Public
HOLES: 18





Return To Cape Cod Insider Home from Cape Cod Golf Courses