Cape Cod Celebrities......
....who you might just run into.


While visiting, you may even see some Cape Cod celebrities.Cape Cod is known as the playground for the rich and famous.


Don't be surprised if you run into the likes of Martin Sheen, Michael J. Fox, Diane Sawyer, Ted Dansen or Dan Aykroyd. On Cape Cod, celebrities don't stay at your local motel/hotel but instead stay in private houses overlooking the ocean, especially on Martha's Vineyard.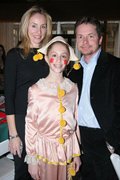 Michael J. Fox even named his daughter "Aquinnah" after the village on Martha's Vineyard.
That being said, Cape Cod celebrities do frequent the same grocery and other shopping stores as you and I do and this is where they can be seen.


I once ran into Dan Aykroyd here in Ottawa (he is originally from Kingston, Ontario--1.5 hours from my house).


I knew he vacationed on Cape Cod and owns a house on Martha's Vineyard so I struck up a conversation with him all about the Cape. He loves the place as much as I do so we had a great talk.


The great thing is, they are usually left alone. The most they will ever get is a nod or a polite "hello" from the people on Cape Cod.


There are a few notable exceptions however...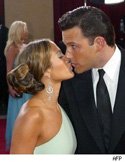 When Bostonian Ben Affleck, visted his mother's house in Truro with his then girlfriend Jennifer Lopez (J-Lo), the papperazi descended on "Bennifer" like ants at a picnic. J-Lo was not on the down-lo.


Much more on Ben Affleck and his ties to Boston and Cape Cod can be found on the Ben Affleck Page.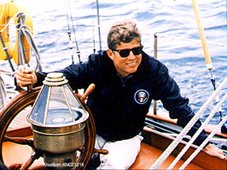 Perhaps the most famous celebrity associated with Cape Cod is John Fitzgerald Kennedy (JFK). The Cape Cod National Seashore probably would be a much different place today without his hand in preserving its natural beauty for generations to come.



For a bit of background information on JFK and the rest of the Kennedy clan (including the Kennedy Compound in Hyannisport), visit the JFK Page where you can read about the love affair between this American President and Cape Cod.




I would also be remiss if I forgot to mention my favourite singer, James Taylor who is frequently mentioned in the same sentence as Cape Cod.


He was actually at Ottawa's Bluesfest last year and gave a fantastic performance. I was in the front row and took lots of concert photos.


For more info on James Taylor and his connection to Cape Cod, (as well as photos from his 2008 Ottawa concert) be sure to check out the James Taylor Page.

Speaking of singers, did you know there have been many songs written over the years either about or referencing Cape Cod? Here are some examples of great Cape Cod Songs.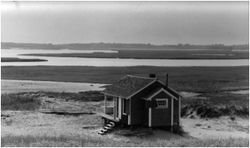 Over the years, there have been many books about Cape Cod. One of the most famous is "The Outermost House", written by naturalist Henry Beston.It chronicles a season spent living on the dunes of Cape Cod.


Beston's "Fo'castle," the 20x16 beach cottage which was the setting for the book, was built in June 1925. It was continuously moved back from the encroaching tides until it was finally claimed by the sea in February 1978.

He now is considered a Cape Cod celebrity even though he passed away in 1968.



So, keep your eyes peeled for any Cape Cod celebrities while you visit the Cape and Islands.




Return To Cape Cod Insider Home From Cape Cod Celebrities