James Taylor......
....Sweet Baby James


If there's such thing as Cape Cod royalty, the royal couple would have been James Taylor and Carly Simon back in the 1970's.
They got divorced after 11 stormy years of marriage and do not communicate at all, despite having kids together.

This singer has made Cape Cod famous, for both living and recording here at one time.


Taylor was born on March 12, 1948 in Boston but was raised in North Carolina. He did however, spend a lot of his younger days in Massachusetts. He attended the Milton Academy prep school and his family vacationed on Martha's Vineyard.


During a very turbulent time in his life, he was committed to a mental hospital for depression (no doubt exacerbated by years of drug abuse).


In that period is when he wrote "Fire and Rain" which still brings back many bad memories for him when he performs it in concert.


Click the play button below for a video of the song being performed, at the Beacon Theater in Boston.


A little known fact is that in the summer of 1969, he was involved in a motorcycle accident in which he broke both his hands, and he couldn't play guitar for months.


In 1970, James Taylor's breakthrough hit "Sweet Baby James" was released and remained on the Billboard charts for over a hundred weeks.


He also recorded several specials and albums over the years in his studio on the Vineyard.


Today, Carly Simon lives on Martha's Vineyard year round and is co-owner of the store Midnight Farm in Vineyard Haven that sells nature products. Very earth friendly.


James on the other hand, lives in the Berkshires in Western Massachusetts with his third wife.


For his extraordinary achievements, Taylor has been honoured with the 1998 Century Award, Billboard magazine's highest accolade, bestowed for distinguished creative achievement.

In 2000, he was inducted to the Rock and Roll Hall of Fame and the Songwriters' Hall of Fame.

For more info you can visit the Official James Taylor Website.


I have been lucky enough to have seen JT in concert twice in my lifetime. Once was around 1998, and the other was last summer, at Ottawa's Bluesfest which is a great music festival held annually here in Ottawa.


I was in the front row and took these pictures...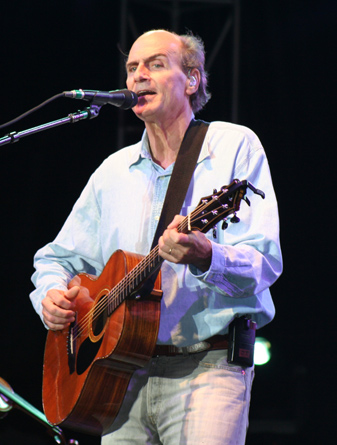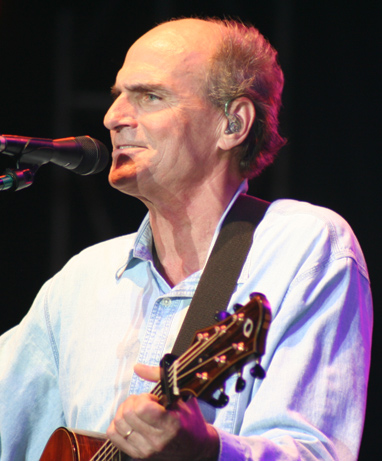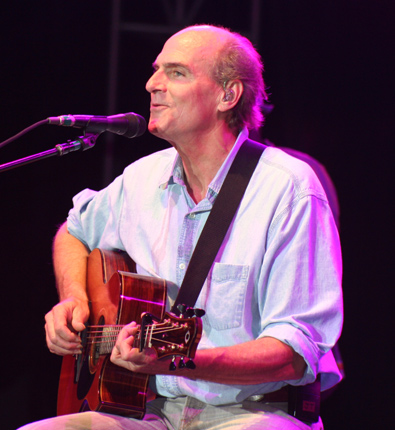 Return to Cape Cod celebrities from James Taylor

Return to Cape Cod Insider Home