Cape Cod Hotels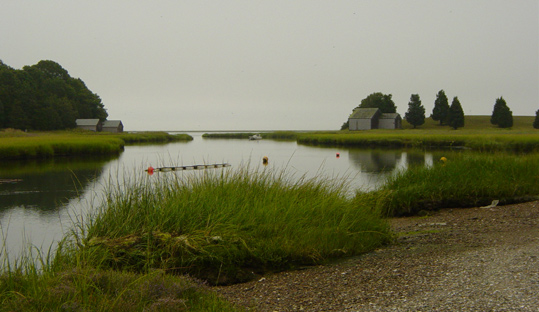 There are many fine Cape Cod hotels to choose from for your next vacation. Hotels offer "a step-up" from the usual motel scene and as a result, are usually a bit pricier.


With that price upgrade however, you will often have better amenities at your hotel and better perks.
Here are some of my recommendations for hotels on Cape Cod listed by area:



MID CAPE COD HOTELS
Radisson Hyannis:
This Hyannis hotel offers a great location and comfortable accommodations that are ideal for your Cape Cod vacation.


Within walking distance of several Cape Cod attractions and nearby beaches, this Cape Cod hotel also features a heated indoor swimming pool, high-speed wireless Internet and an on-site restaurant.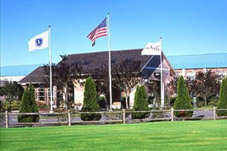 The rooms are really fancy--some even have reclining chairs.
They are located at 287 Iyannough Road , Hyannis Massachusetts 026011-800-395-7046 US/Canada Toll-freeTelephone: (508) 771-1700





LOWER CAPE COD HOTELS
The Chatham Bars Inn:
When you think of opulent rooms with soaring ocean views, you think about Chatham Bars Inn.


This little slice of heaven is situated on top of a hill, overlooking Chatham Harbor. Here is where you can watch seals frolicking in the water, harassing the fishing boats as they return with their catches.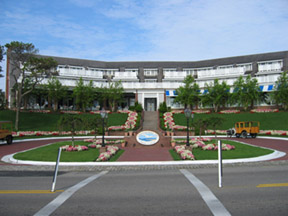 It is Cape Cod's quintessential luxury seaside resort that has been a renowned and beloved landmark since 1914.


With one-quarter mile of the most spectacular private beach on Cape Cod, this grand oceanfront resort would be impossible to recreate today. The historic Main Inn offers luxuriously appointed guestrooms and private suites.


Recently constructed cottages with gorgeous bathrooms are nestled throughout the property, most of which have balconies, decks or terraces with absolutely fantastic views of the Atlantic Ocean.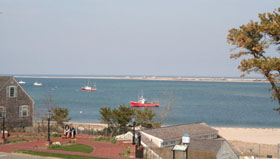 They also have adult only spa suites with hydrotherapy tubs, sauna, steam shower and fireplaces. Each room is equipped with a built-in massage table so guests can receive in-room spa treatments if they wish.

If I were rich, I'd stay here, no question.
They are located at 297 Shore Road, Chatham, MA 026331-800-527-4884 or International: +1-508-945-0096


UPPER CAPE COD HOTELS


Dan'l Webster Inn & Spa:
This Sandwich hotel (also considered an inn), is beautiful and elegant. Each of the 48 guest rooms and suites are individually appointed with exquisite period furnishings. Luxurious fireplace suites, also have over-sized whirlpool tubs, balconies and even heated tile floors.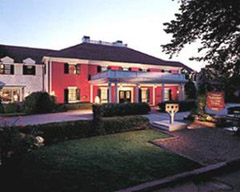 They offer free wireless, high speed, internet connections in all guest rooms, meeting rooms and common areas.
Four lovely dining rooms offer a choice of settings; candle-lit rooms, fireside dining in the Music Room or garden side dining in the sun or moonlit Conservatory combine with outstanding service and innovative cuisine.
This Sandwich hotel is located at 149 Main Street, Sandwich MA 02563
(800) 444-3566 or (508) 888-3622.



OUTER CAPE COD HOTELS


Surfside Hotel & Suites:
Take Route 6A off of Route 6 when you get to P-Town and then continue on Commercial street. This Provincetown hotel has a lovely view, right on the water.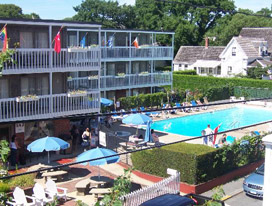 All guestrooms are outfitted with a clean, contemporary décor. Some of it is a bit eclectic though. There is access to a shared balcony with poolside or beachside views looking over Cape Cod Bay.

All guestrooms are equipped with cable television, complimentary wireless internet access in the lobby and lounge area, cozy bathrobes, private baths, and more. If you're traveling to Provincetown to enjoy the oceanfront areas of Cape Cod with your pet, Surfside hotel offers pet-friendly lodgings as well.

They are located at 543 Commercial Street, Provincetown, (MA)02657
866-469-4358



Return to Cape Cod Lodging from Cape Cod Hotels

Return To Cape Cod Insider Home