Cape Cod Dog Parks
Unfortunately, there are only a small hand-full of Cape Cod dog parks but I hear there are more in the works.
Harwich Dog Park--Harwich
This park is currently being planned and they are supposed to announce the exact location in late spring 2009. I will keep you posted but in the meantime.
How to build a better Dog Park?
Sponsor A Link!!!!!!
Do you want to be a sponsor of the fence links for this new Cape Cod dog park? They will have a level system for signage on the fencing to help defray the cost of the fencing. Your name/business will be displayed on weatherproof material acknowledging your generous support.
Their will be a 4 level system for signage:
Platinum Paw Sign Donation of $10,000.00
Gold Paw Sign Donation of $5,000.00
Silver Paw Sign Donation of $2,500.00
Bronze Paw Sign Donation of $1,500.00

These signs will acknowledge your business and your support for building this new dog park on Cape Cod.
Donations in any amount are also very much appreciated!
Please make checks out to: THE TOWN OF HARWICH GIFT FUND -on the memo: The Harwiches Dog Park fund
Please call for details 508-430-7151

Fresh Pond Dog Park--Dennis
The Town of Dennis is proud of the first official Dog Park on Cape Cod. Fresh Pond Dog Park has a good-sized fenced enclosure and a half-mile walking trail through cedar and maple woods.
In the summer, dogs can swim in the fresh water and play without disturbing beach-goers! There's even a picnic area where you can rest after your activities.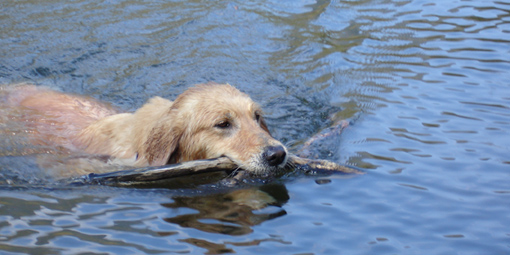 In the winter months, this Cape Cod dog park is also a great place to take your dog for a walk and/or play in that enclosed area. The only charge is a request that you clean up after yourselves and keep the park clean and available to the next visitors.
The park is a collaboration between the Dennis Natural Resources Department, Animal Control, the Conservation Commission, and the Board of Selectmen.
Additional site improvements were donated by The Cape Cod Kennel Club, Derbyfield Kennel, Eagle Fence, the volunteers of Americorps, and the Dennis DPW. The park is overseen by Natural Resources Department officer Brian Malone and Animal Control Officer Cheryl Malone.
Directions:
Route 6 to Exit 9A and Route 134 SOUTH Stay on 134 South through 3 traffic lights Fresh Pond Dog Park is on the right (west) side of Route 134, one half mile past the lights at the Upper County Road intersection.
Pilgram Dog Bark Park--Provincetown

This great dog park consists of almost an acre of land enclosed with a six foot high fence and double entry gates facing away from the street.
For safety sake, two sections have been created -- one for dogs under twenty-five pounds and a general section for all dogs. This way if you have a small timid dog, they might feel more at home with other like-minded canines.
In keeping with the town's artistic reputation, the Bark Park is decorated in a canine theme complete with benches shaped like a bone, and another one depicting 2 dogs playing with a rope.
There are currently only 10 parking spaces. The park is located on the corner of Shank Painter Road and Rt. 6 in Provincetown, next to the Cumberland Farms. Visit The Bark Park Web Site.
Return To Pet Friendly Cape Cod From Cape Cod Dog Parks

Return To Cape Cod Insider Home